"Voeux Les Plus Vifs" Strongest Vows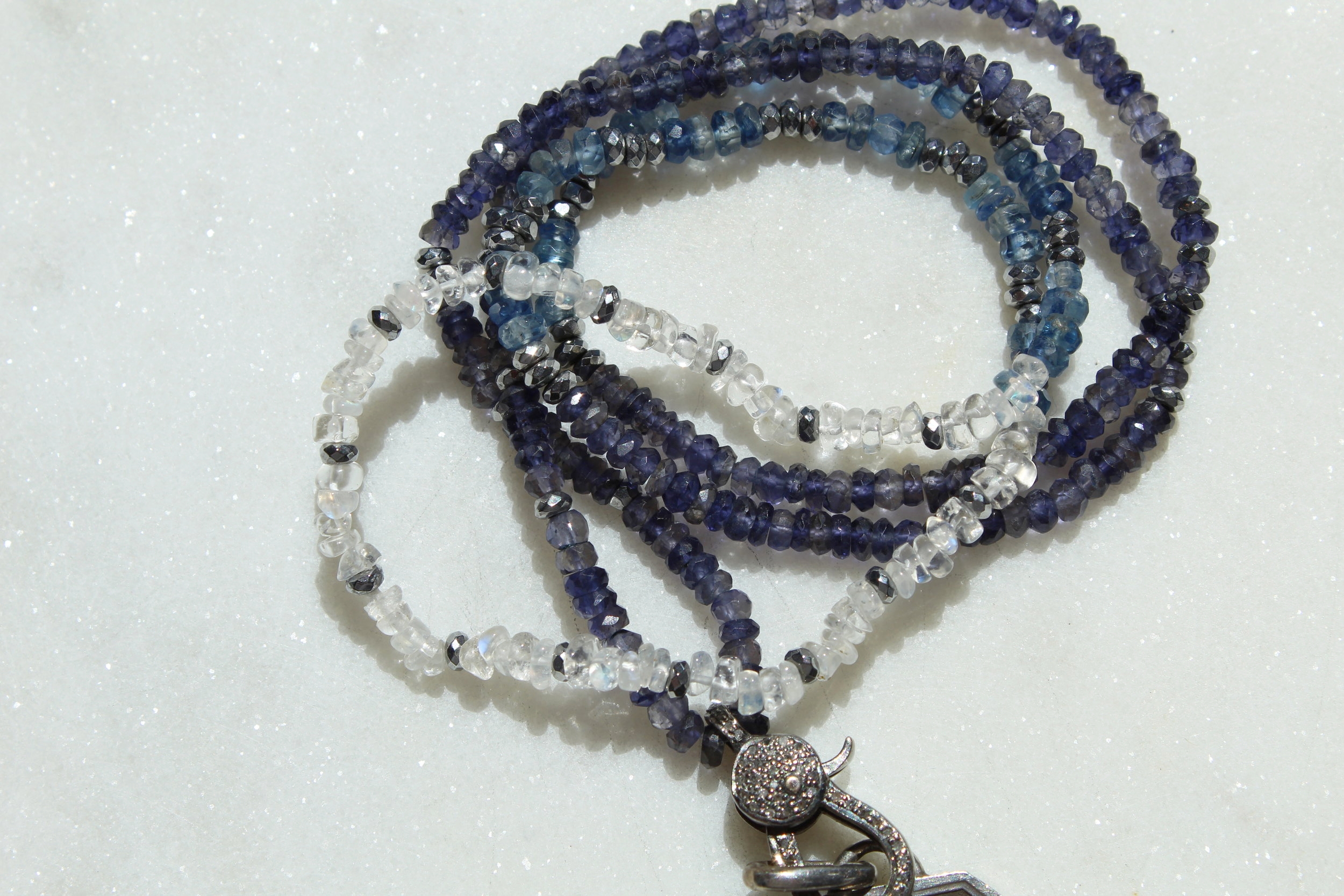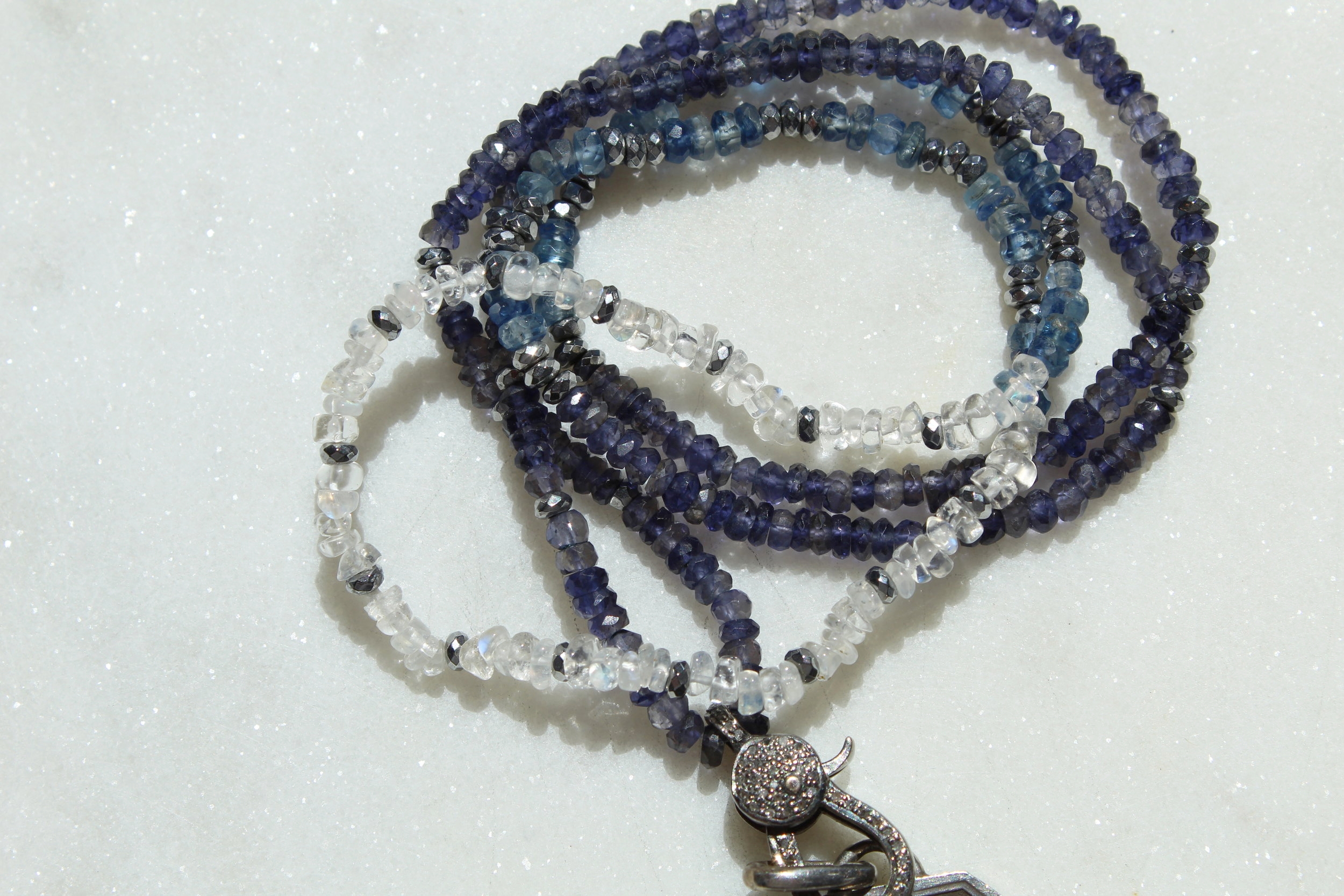 "Voeux Les Plus Vifs" Strongest Vows
Iolite, Sapphire, Moonstone, Hematite and a Pave Diamond and Sterling Silver Clasp.
"Seigneur Vous Avez Fondu Votre Divinite Et Notre - Litd' Antiochef"
Lord You Have Made Our Divinity and Humanity - Antioch
Two cities named Antioch played important roles in the first-century Christian community. Antioch of Pisidia was one of the main stops on Paul's missionery itinerary. Further east, Antioch of Syria on the Orontes seems to have been the cradle of early Jewish-Gentile Christianity.