13th - 15th Century Medevil Wedding Ring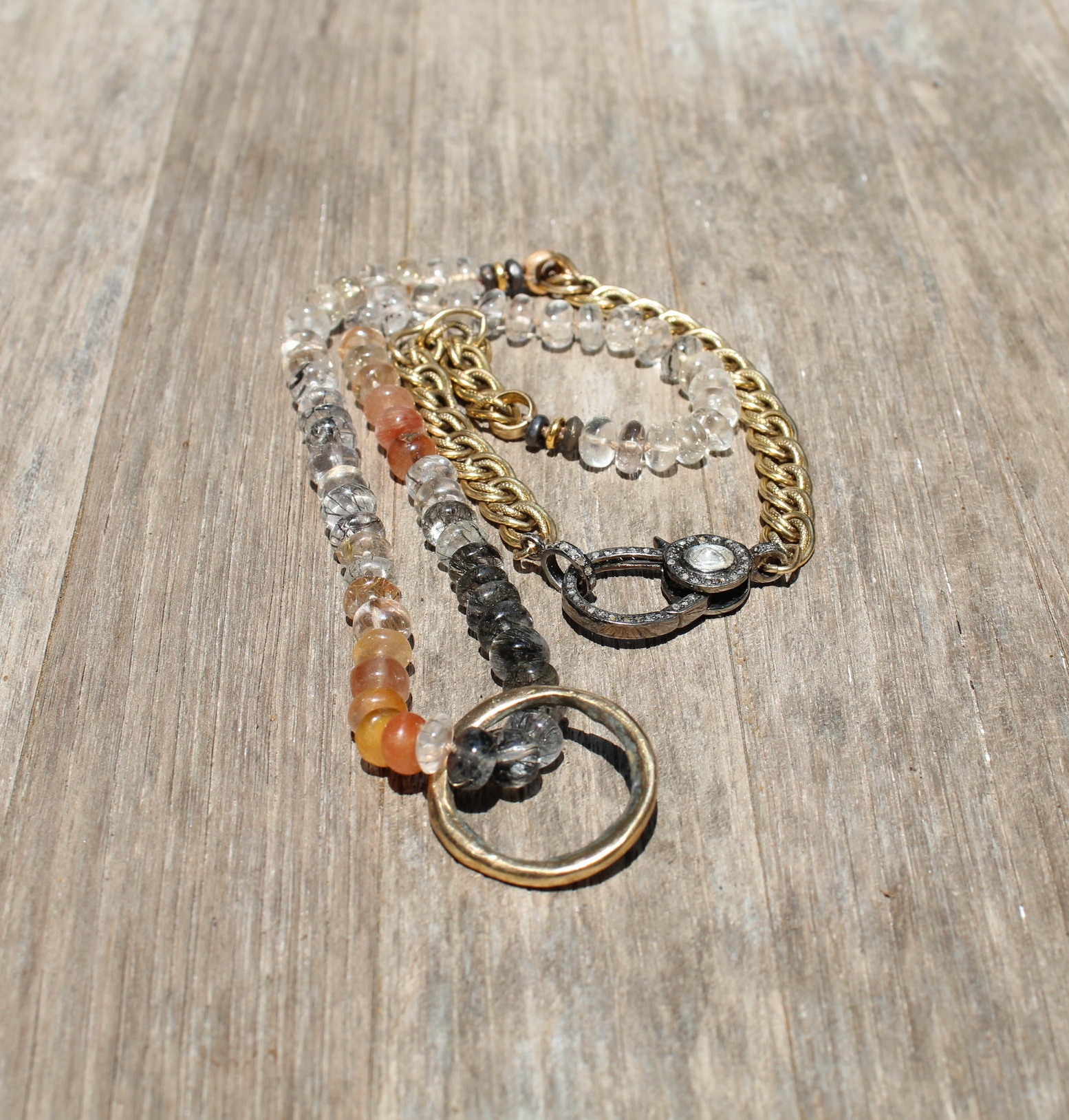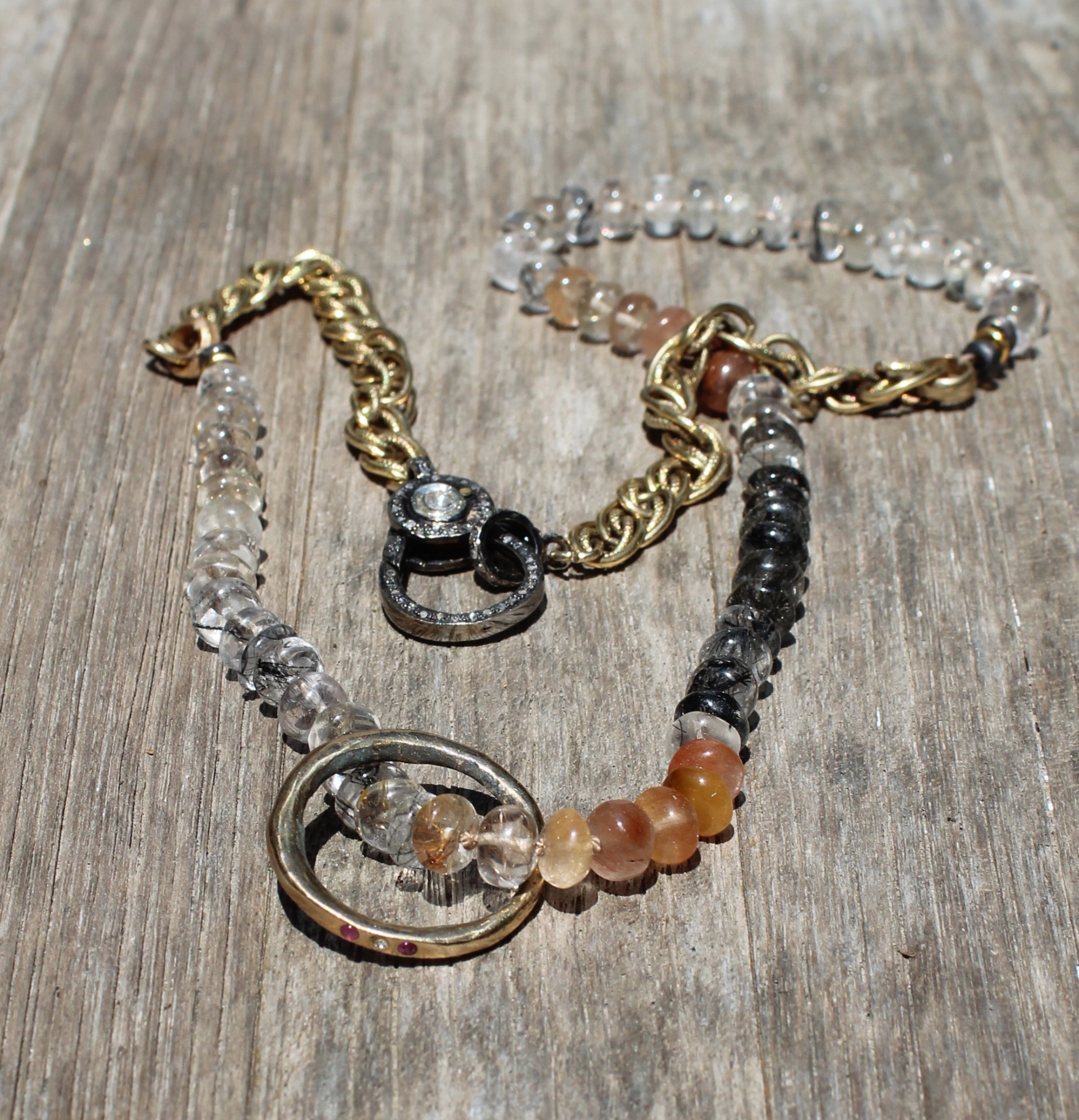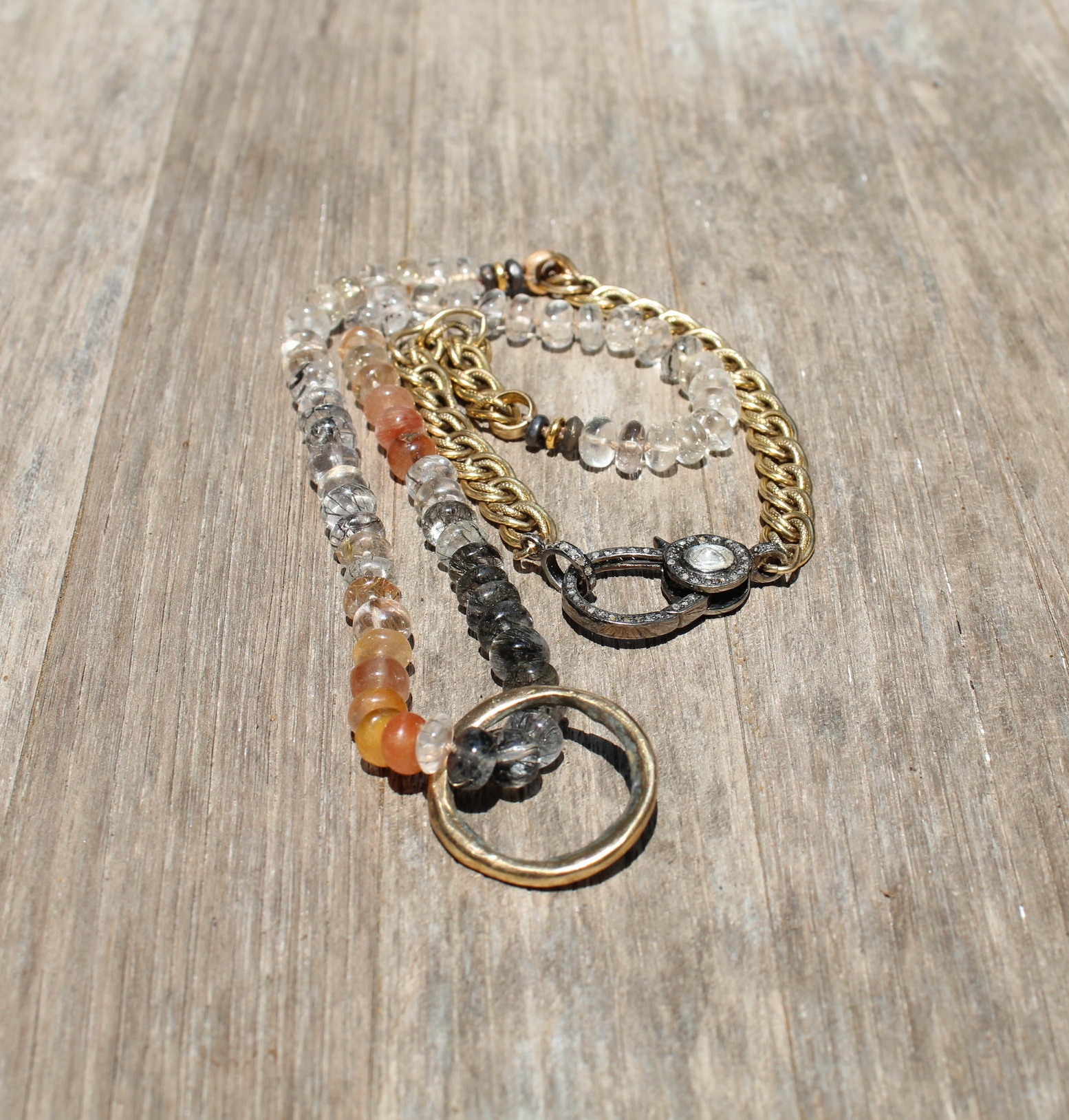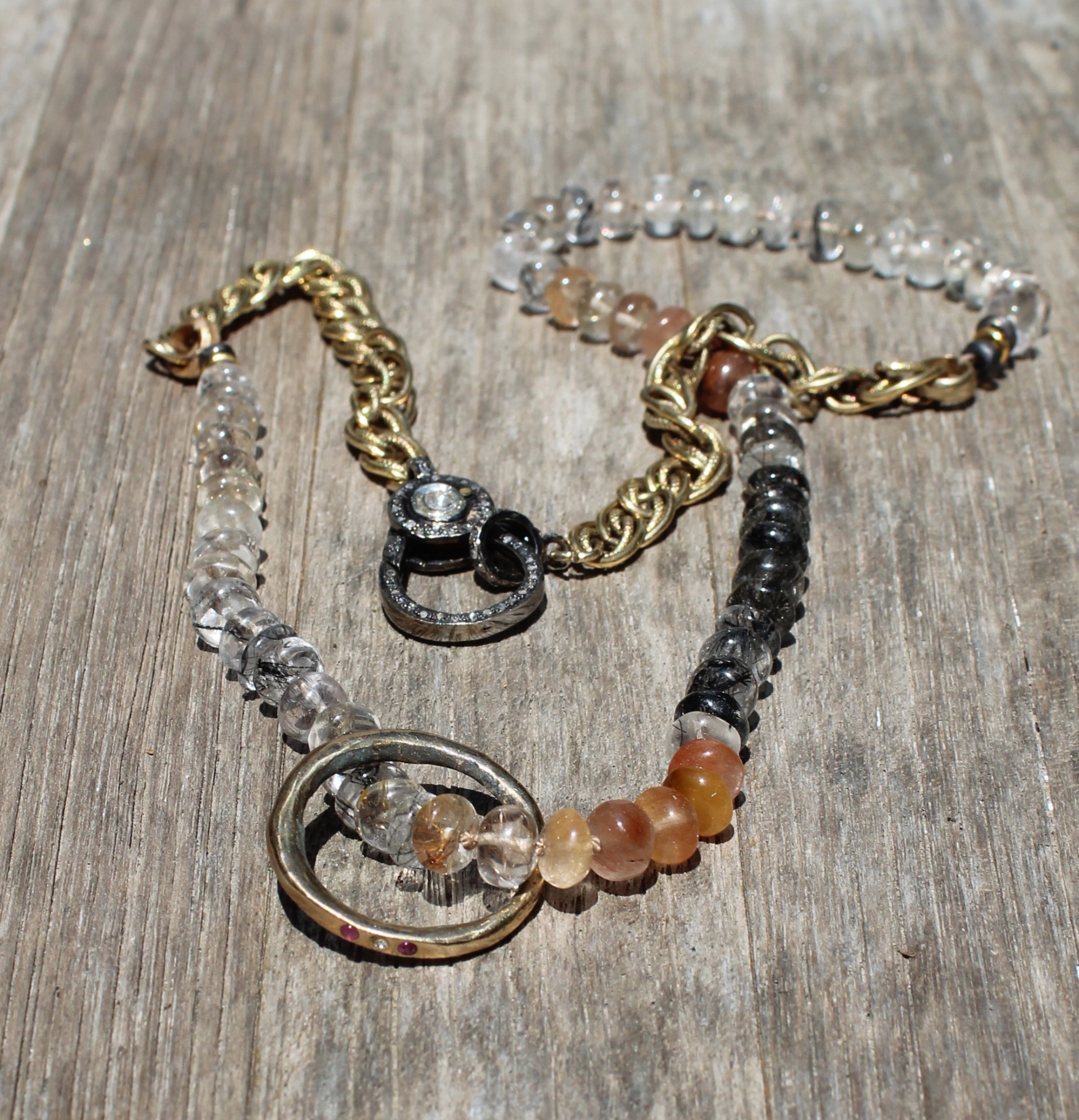 13th - 15th Century Medevil Wedding Ring
Authentic 13th - 15th century wedding band purchased in England. The lobster clasp is sterling silver with a rose cut and pave diamonds inset. The vintage 12kt gold chain is accompanied by hand handknotted rutilated quartz beads. The ring is a size 11 and can be removed and worn.
The necklace has a 11 inch drop with the clasp and a 12 inch drop with the ring attached.
The band has been professional cleaned on the outside and set with two rubies and one diamond. The patina of interior of the ring is in its original condition as found.