Famille Francaise Antique - SOLD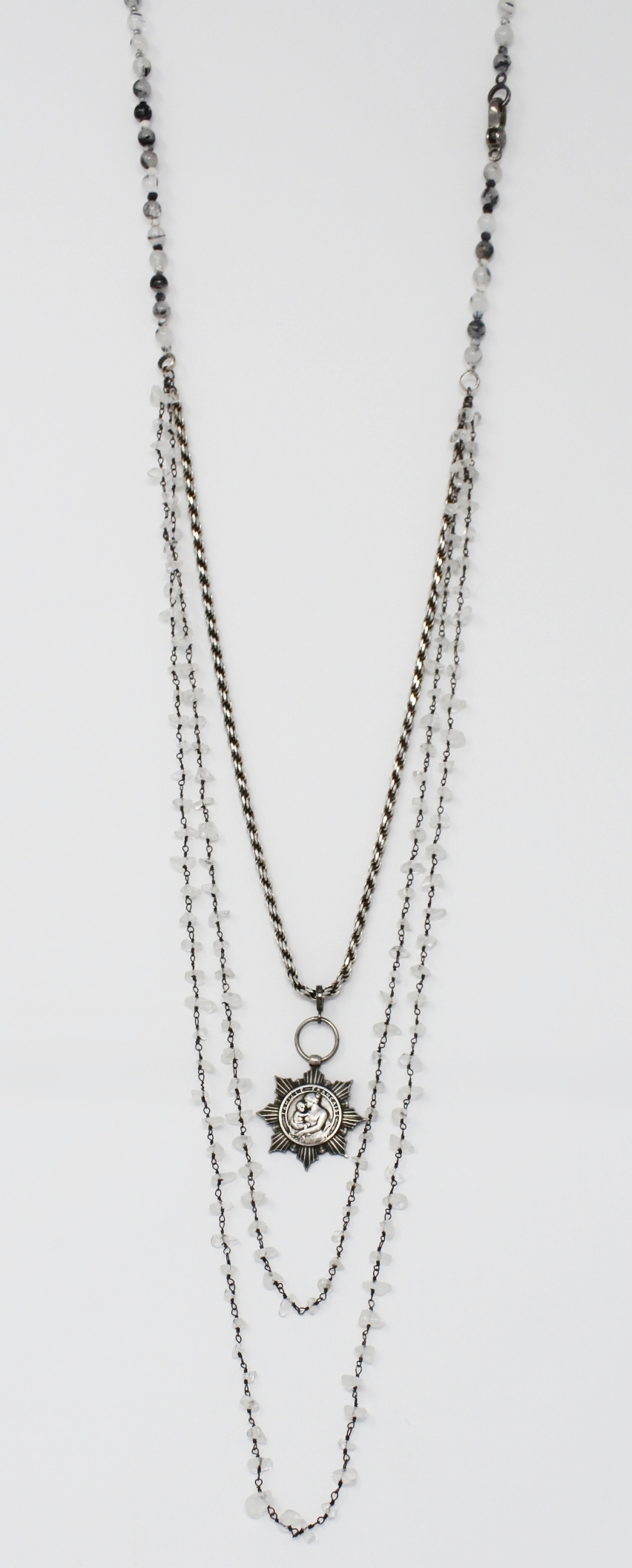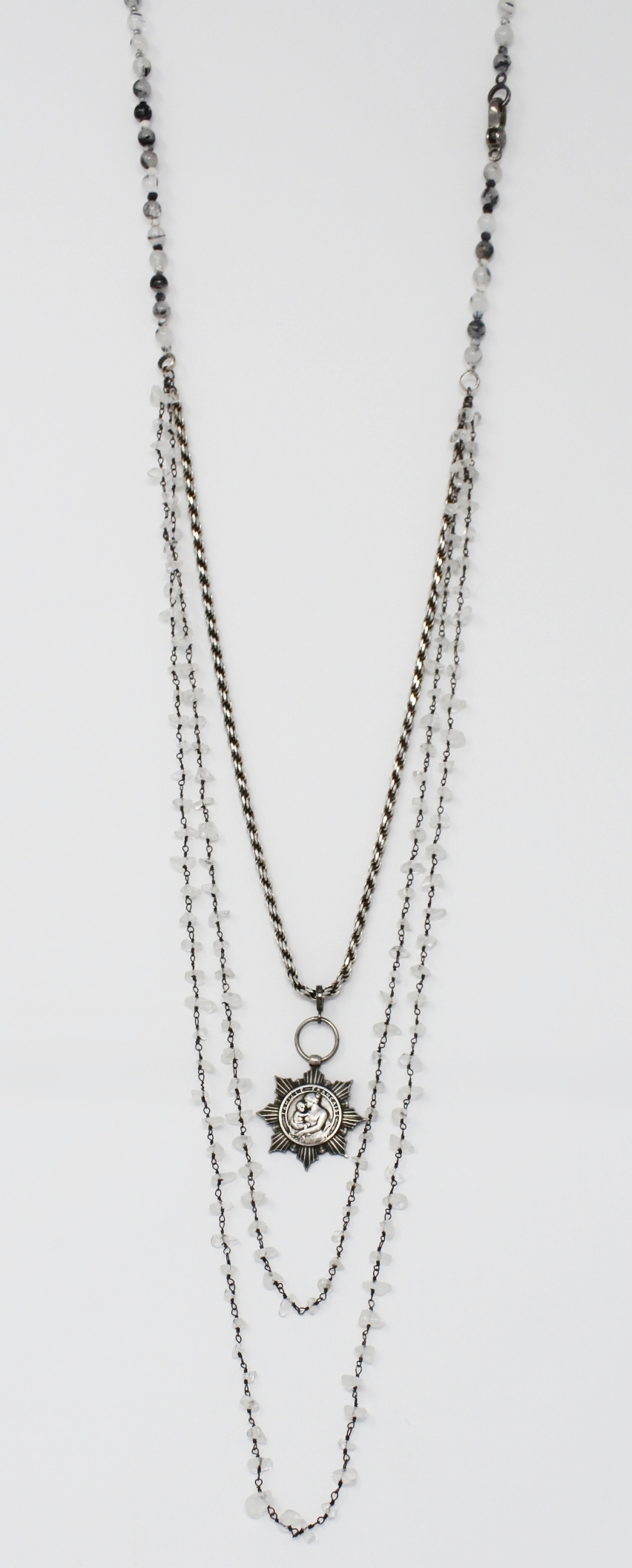 Famille Francaise Antique - SOLD
Triple Layer Necklace of Quartz Rosary Chain, Hand Knotted Black and White Rutilated Quartz, and Heavy Vintage Sterling Silver Chain. Pave Diamond Clasp with Antique Silver French Medal.
The Necklace has a 24 inch drop.
The Médaille de la Famille française (Medal of the French Family) is a decoration awarded by the government of France to honour those who have successfully raised several children with dignity. Three classes of medal exist: bronze for those raising four or five children, silver for parents of six or seven children, and gold for those with eight or more children. This very early medal was awarded by the then Ministry of Hygiene instituted in 1920. The Ministry of Hygiene later became the Ministry of Public Health. This particular medal was created to encourage mothers to have larger families in response to the great loss of France's population after WWI. A modern version of this medal is still awarded by the French government.